The Waterside stud is situated at Sun Valley Stables in Sun Valley, just north of Kyalami.
The broodmares and stallions are kept at Sun Valley and this is where the mares foal down.
The Waterside stud breeds high quality sports ponies and horses.
The ponies are mostly Welsh crossed with Thoroughbred and Warmblood mares.
Our pony stallions are Foresyte Bannut Glyndwr (Purebred Sec B Welsh)
and Waterside Classic Token (Part bred Welsh by Foresyte Bannut Glyndwr out of Columbo Guinea (TB).
We aim to breed ponies with excellent conformation and temperament to allow children
to compete in all disciplines on 1 pony. Warmblood horses are also bred for the adult & junior riders.

Foresyte Bannut Glyndwr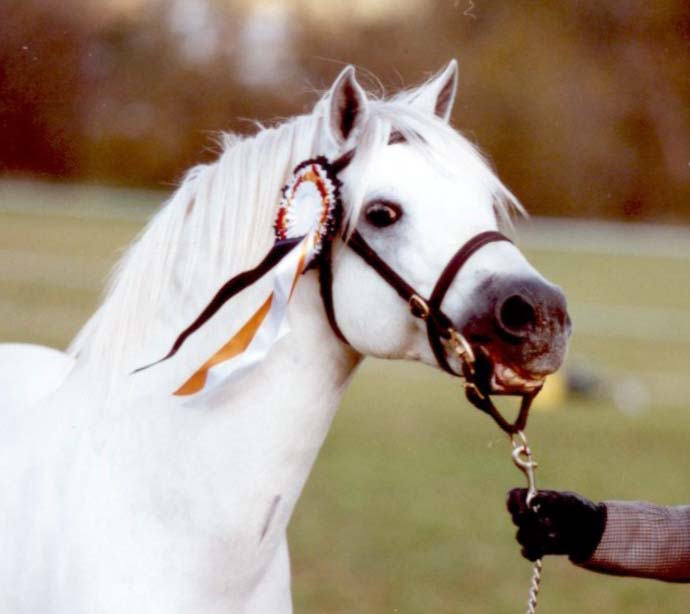 Sec B Welsh Stallion
Sire: Bannut Larkspur
Dam: Foresyte Gwenelyn
Glyndwr has been the greatest sire in Waterside Stud to date. He won many top titles and sired countless
champions, both purebred and partbred, always giving his progeny exceptional talent and charisma in many
disciplines.
He will always be Waterside Studs Greatest Stallion.